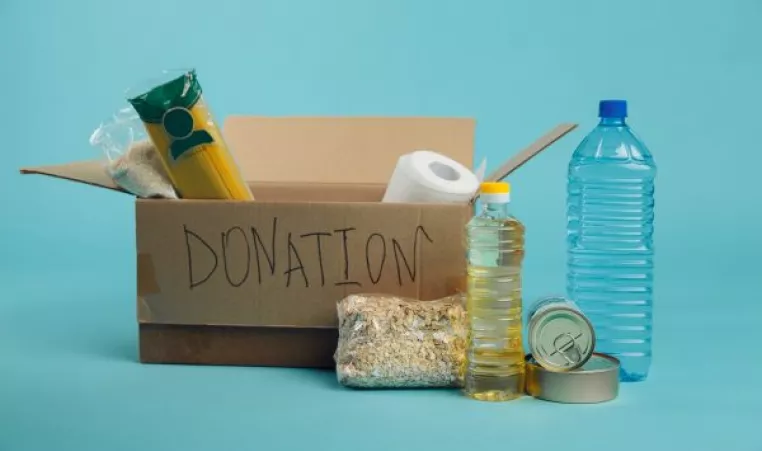 LOVE FOR LEWIS STREET COLLECTION
Y MEMBER, VOLUNTEERS TEAM UP TO SUPPORT CENTER FOR EQUITY
At the Y, we are more than just a gym; we are a cause-driven organization. Being able to give back and support our community is a big part of what we do. And we are proud when we see our members, staff and volunteers living out the mission, too.
Members like Marina Fasano, a senior of Our Lady of Mercy High School. She has turned her Motto Project into an opportunity to support the YMCA. Fasano knew she wanted her project to support the YMCA Center for Equity at Lewis Street because of the work they do in supporting the Marketview Heights neighborhood, especially with families during remote learning. So, she's partnered with the Fairy Grandparents, a volunteer group at the Center for Equity to help. Together, they came up with a plan to support the students and families in the community.
"We decided we wanted to show our love for the families the YMCA Center for Equity at Lewis Street is serving by collecting non-perishable foods and hygiene products at all YMCA branches to be given out to the students before entering February break."
ITEMS NEEDED
Now through February 10, 2022, the items listed below can be dropped off at any collection box in our YMCA locations, or at 53 Lewis Street, Rochester NY 14605.
| | |
| --- | --- |
| NONPERISHABLE FOOD | PERSONAL HYGIENE ITEMS |
| Pasta (any style) | Individual soap bars |
| Spaghetti sauce | Personal size deodorant |
| Canned items (soup, veggies, meat, tuna, beans) | Dental hygiene (toothpaste, toothbrushes, floss, mouth wash) |
| Ramen | Washcloths |
| Instant mashed potatoes | Lotion |
| Gravy packets | Hair products (shampoo, conditioner) |
| Oatmeal (instant, steel cut & rolled) | Feminine hygiene (pads, liners) |
| Grits | Individual packs of tissue |
| Cereal | Q-Tips |
| Powdered milk | Toilet paper |
| Macaroni & cheese boxes | Paper towels |
| Coffee, tea, powdered creamer | Laundry detergent |
| Crackers | Disinfectant (wipes or spray) |
| Juice (plastic containers, cans or boxes) |   |
| Sugar |   |
| Flour |   |
| Honey |   |
| Baking mixes (cake, brownies, cookie, pancake/waffle, biscuits) |   |
| Rice |   |
| Condiments (ketchup, mayonnaise, mustard, BBQ sauce) |   |
| Seasonings (salt, pepper, etc.) |   |
We have been blown away by the help of our past collection drives, and are continually grateful to have supportive members.