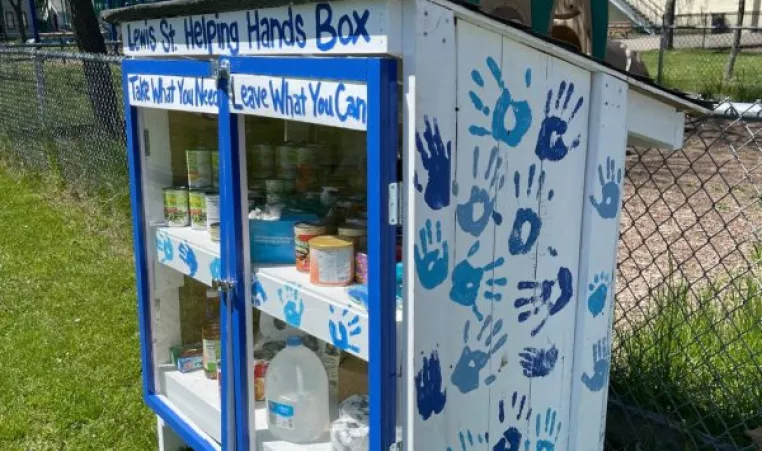 DONATIONS NEEDED FOR HELPING HANDS BOX
SUPPORTING MARKETVIEW HEIGHTS AND LEWIS STREET COMMUNITY
The Helping Hands Box was created by the YMCA Center for Equity at Lewis Street with partners at the Lewis Street Community Committee in the spring of 2021 as a resource for the Marketview Heights and Lewis Street community. It has been operating on a take what you need, leave what you can system, but is in desperate need of donations. Below is a list of current needs.
Hand Soap
Body Soap
Hand Wipes
Hand Sanitizer
Wash Cloths
Cotton Swabs
Body Lotion
Chapstick
Shampoo
Deodorant
Toothpaste
Toothbrushes
Hairbrushes
Toilet Paper
Paper Towels
Pads and Tampons
Baby Diapers (all sizes)
Dishwasher Soap
Laundry Detergent
Cleaning Spray
Sponges
Ajax
Bleach
Donations can be dropped off at any time, or placed in the box directly, at 53 Lewis Street, Rochester NY 14605.