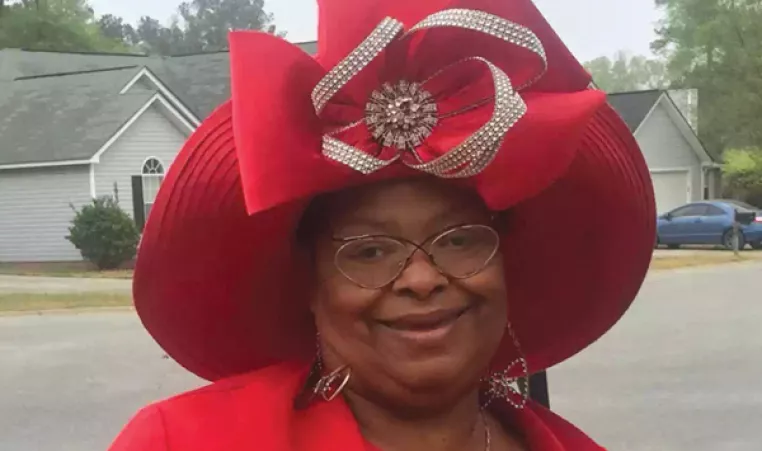 BY BARBARA MILLER
"My name is Barbara Miller and I am a YMCA member.  When I was 62, my health was in dire straits, so my physician referred me to the YMCA to join the Healthy Living Program at Maplewood Family YMCA for 12 weeks (a partnership with the Center for Community Health). At this time, I was on an oxygen machine, taking insulin for diabetes, and my blood pressure was out of control. I was on 13 medications.
During the 12 weeks in the program, I learned healthy ways of eating and was introduced to different exercise classes.  When I first got on the treadmill, I could only walk 10 seconds.  I started taking Anja's classes.  She was very patient with me and showed me modified techniques that helped me until I was able to grasp everything.  By the end of the 12 weeks, I was able to walk a mile on the treadmill. Within 6 months, I was going to the Y twice a day. I felt so good and alive.  I can't remember the last time I felt so good.  Within a year, I lost over 85 lbs, and won a weight loss challenge!  My motto was, "One day at a time!"  I kept pushing forward, with the help of the supportive Y staff.  Anja really went out of her way to help me transition to a healthier lifestyle."
In 2018, Barbara is still attending the Maplewood Family YMCA 2-3 times a week.  Barbara no longer needs the 13 medications she was taking prior to her entry into the Healthy Living Program.  She enjoys group exercise classes, in and out of the water, walking on the treadmill, and having lunch at the Lily Cafè (a partnership with the United Way and Lifespan).
Life changing stories like Barbara's are happening every day at YMCA of Greater Rochester branches and camps.  Because of generous contributions to the Annual Campaign for Financial Assistance, we can continue to change lives for both the young and young at heart!