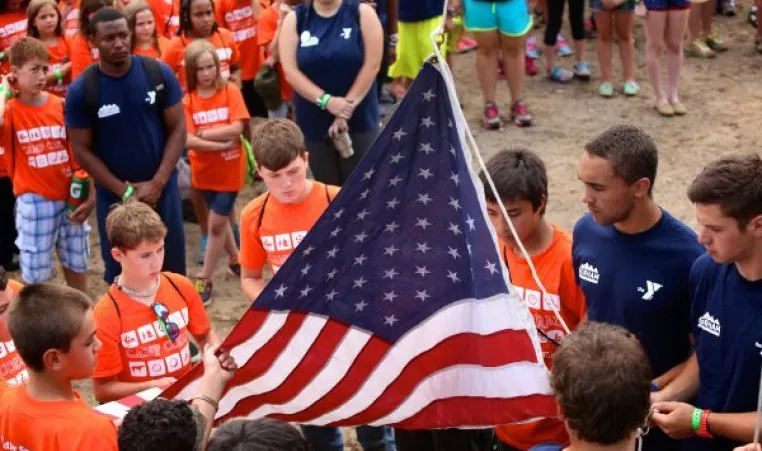 L3HARRIS SUPPORTS MILITARY FAMILIES, CAMP GORHAM
DONATION FROM L3HARRIS HELPS SEND CHILDREN OF MILITARY FAMILIES TO CAMP CORRAL AT YMCA CAMP GORHAM
An overnight camp experience can forge lifelong memories for children and provide a positive influence that helps to shape who they become. Thanks to a $10,000 sponsorship recently awarded by L3Harris to the YMCA of Greater Rochester, children of military families will be able to enjoy a week-long overnight camp in the Adirondacks.
The sponsorship will support Camp Corral at YMCA Camp Gorham in Eagle Bay, New York. Camp Corral is a non-profit organization whose mission is to transform the lives of children of wounded, ill and fallen military heroes in partnership with the Golden Corral Foundation. The YMCA has provided the week of a lifetime camp experience to military children for the past eight years.
"Watching these children let go of the stresses of everyday life and have fun, and form relationships with other kids who know exactly what they're going through, is incredible," said Jackie Rudolph, Executive Director, YMCA Camp Gorham. "Their week at camp is truly transformative for the entire family, and we're extremely grateful for this generous support from L3Harris that allows us to continue to offer a safe space for military families."
During their week at Camp Gorham, children spend time riding and working with horses in the YMCA's equestrian program. Along with enjoying a variety of activities, campers also work with volunteers, including mental and behavioral health specialists, who help them through their own unique challenges.
"Supporting our community has always been a cornerstone of our culture at L3Harris," said Dana Mehnert, Communication Systems President. "We're proud to partner with the YMCA and Camp Corral and help these children have an enriching camp experience and access to resources that can help them."
The YMCA of Greater Rochester has a long history of serving military families as an official affiliate of the Armed Services YMCA, a national organization. Just over 20 of the more than 800 YMCA associations in the United States hold this distinction. YMCA Camp Gorham is one of 17 sites in the nation selected to host Camp Corral, and the only one in New York state.