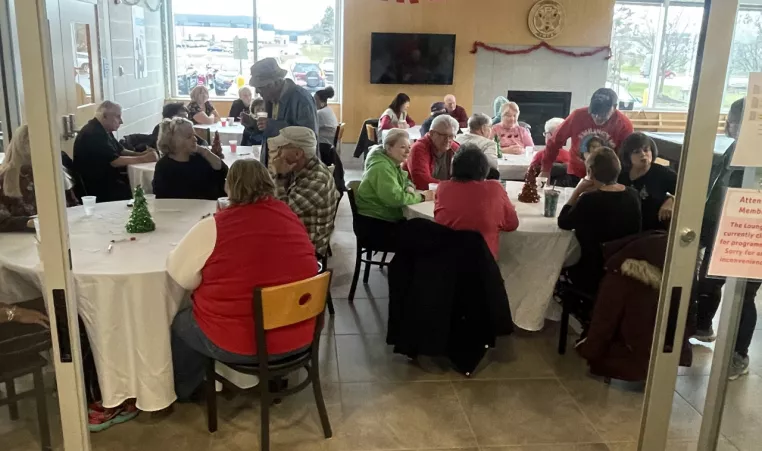 My Y Story: A Tale from the Holiday Season
It's safe to say we strive to build up our community here at The Y. One way that's accomplished is through holiday parties. There have been so many different gatherings throughout the season; cookie decorations, ornament painting, candy cane hunts, Christmas movie nights; you name it! But one that stood out was the Active Older Adults Holiday Event at our Westside branch.
While heading out from the event, a gentleman named Chuck, stopped to chat about the Buffalo Bills and the season they've had in 2022. This made him reflect on his playing days and the many greats that he got to play with and against in the 1960s and 70s.
He mentioned that he played college football at Ole Miss, which is impressive in its own right. But he noted that while he was there, he played against Super Bowl III MVP Joe Namath, and he was teammates with Rebels legend Archie Manning (father of Super Bowl champion quarterbacks Peyton and Eli Manning).
Although Chuck did not want all the attention of sharing his story, what stood out was that he consistently gave praise to those he played with and to the "better former football players" that also work out at the Westside YMCA. And more importantly, he was just thankful to be coming from a holiday party where he could be with his Y friends – a much-needed sight after the last few years with the pandemic.
No matter where you are in your journey – from a child playing sports for the first time, to an Active Older Adult member just looking to stay active – the Y wants to be a part of your story. And just like Chuck, we've got room for everyone here. Because without the community, what would be the Y's why?
Do you have a story to share? We want to hear it!
By Khari Demos