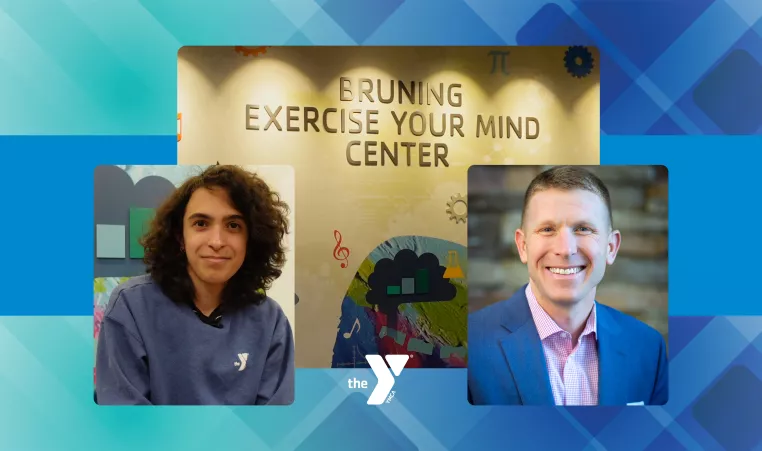 Antonia Warner has been around the YMCA for most of her life. She is the daughter of Steve Warner, a volunteer Board Member whose connection to the YMCA dates to the former Southeast Family YMCA. When Antonia's hometown branch — the Schottland Family YMCA — needed assistance, she was able to step up.
Schottland Executive Director Jeff Cogan was often told how difficult the lock system was on the lockers at his branch. They caused enough issues for our members and staff, Jeff determined he needed to replace them.
"It really came down to being good stewards to our members," Jeff said. "When we think about what we're here to do, and that's create the best environment we can for our members to come on in and enjoy, we realized these lockers seem to be a common thread as to one area that was a frustration for them."

While we could have outsourced the remedy, Antonia stepped right in with a fix.
Antonia had been drawn to 3D printing, and thankfully, she had somewhere that allowed her creativity to roam free for designs: Schottland's Bruning Exercise Your Mind Center. Once she began creating, things felt natural and she began to cultivate ideas.
"I like the idea of being able to draw a design on my computer and send it to a printer and have it done within a few hours," said Antonia, a junior in the Pittsford Central School District. " … It means a lot because I know the locks that we (had) aren't super easy to use. I think a lot of people are going to benefit from the easier-to-use locks. … Even using it all the time, I (had) to go and read the instructions to figure out how to use these ones. And it's going to be very beneficial to do that without them having to replace all the locker doors with new doors to put the new locks on."
Cogan could not agree more. And to see what possibilities his facility has to offer with something so innovative, the sky's the limit for what's next.
"What I recognize here is how much we don't know about what the Bruning Exercise Your Mind Center could be. And I really give credit back to the Brunings who helped make this room a reality," Jeff said.
"They knew what our younger generation was looking to do and gave us a footprint for where we can take it and really explore. … In this specific project, Antonia was able to step in and take this tough challenge that I had, that really, I didn't have a clear answer to, and utilizing the tools and her own knowledge, really helped us solve it in-house in a way that was so much more creative than I would have ever come up with."