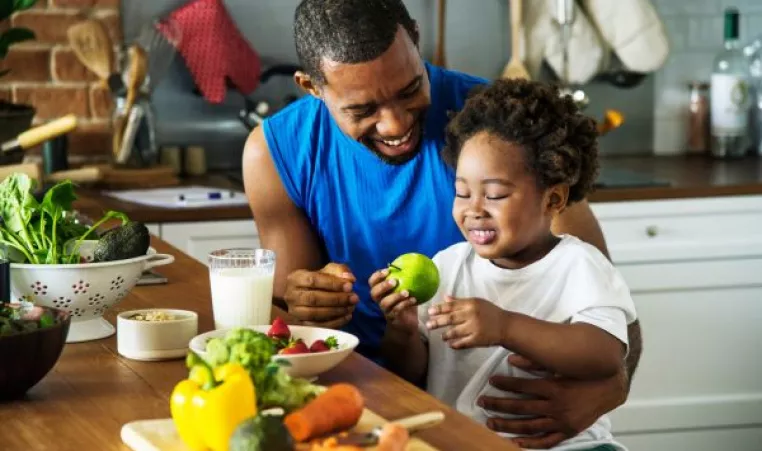 QUICK TIPS TO GUIDE YOU TO HEALTHY EATING
FIVE WAYS TO HELP YOU ALONG THE WAY OF YOUR HEALTH JOURNEY
Content from Katherine Appleton RDN, CDN, Bay View YMCA Dietitian
March is National Nutrition Month. At the YMCA, we want to help you along your health and wellness journey, and that includes what we put into our bodies to fuel them. We know it can be hard to get back into or start a new routine when it comes to food, so to give you some ideas, Kathy, a Dietitian with our Bay View Family YMCA, put together some tips to follow to help.
1. MAKE A PLAN
Spend a few minutes to jot down what you plan to eat for the week. This will help avoid impulsive and unhealthy eating choices. Keep it simple!
Pick one new recipe to try – focus on preparing at least one meatless meal a week or trying recipes that are low in fat and high in fiber
Make sure most of the meals are easy preparation
Add sides like fruit, roasted veggies, or brown rice
Check your pantry and add missing items to your grocery list
2. EAT MORE VEGGIES
Increasing your vegetable intake has been linked to maintaining a healthy weight and is associated with reduced risk of chronic diseases. They are low in calories, a good source of fiber, vitamins and minerals. A good goal is five servings of vegetables a day.  1/2 cup of cooked vegetables or 1 cup of raw is equal to one serving. They make great snacks – go ahead and have them with breakfast too. You may like your healthy glow!
3. READ THE NUTRITION FACTS FOOD LABEL
Make informed decisions for your own health! Look at the serving size first! The Nutrition Facts applies to the serving size so if the serving is one cup and you eat two cups you are getting twice the calories! Compare labels of similar foods to pick the best product for you. Not sure what you're looking for? Check out this article from the FDA for a break down of how to understand and use Nutrition Facts labels.
4. BE MINDFUL OF PROCESSED FOODS YOU EAT
Reducing your intake of highly processed foods is one of the most effective ways to improve your health and enhance the quality of your diet. They are a major contribution to sodium, fat, and sugar in our diets. These include hot dogs, bacon, sweetened cereals, boxed macaroni and cheese, and fast foods just to name a few. On the other hand, some minimally processed foods help make eating healthier easier! These would include bagged spinach, cut up veggies, frozen fruits and vegetables, and canned tuna.
5.  PRACTICE MINDFUL EATING
Slow down and take time to smell, taste, and enjoy your food. Mindful eating can help you get in touch with your hunger and fullness cues. Reduce distractions and turn off the TV and computer while eating. Focus your attention on your meal and your conversation if you are eating with someone else. Simply put, mindful eating is eating with intention and paying attention! For more information on mindful eating, click here.