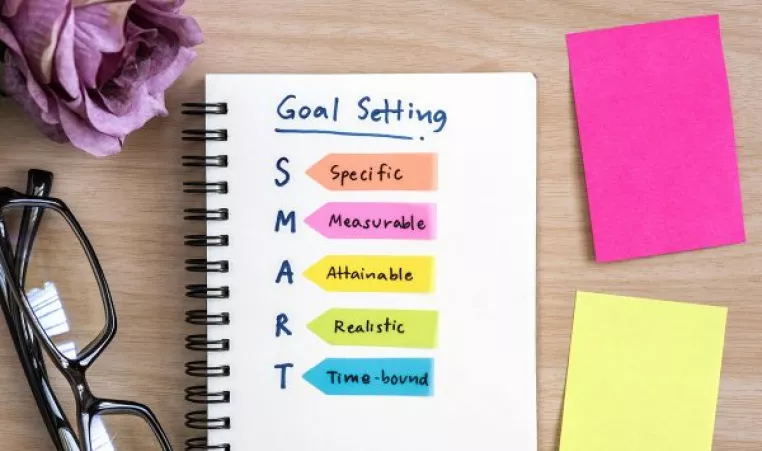 REFRAME NEW YEAR'S RESOLUTIONS TO ACHIEVE SUCCESS
As you change your calendar from December to January, there's always a bit of a thrill in the promise of a new year that's full of potential. The New Year is chance to start fresh and say goodbye to any of the frustrations the previous year held—a perfect opportunity to make resolutions that will help strengthen one's spirit, mind and body.
However, many of us find our resolutions thrown out along with the holiday decorations. It's no wonder—starting the New Year by making sweeping cuts to our diets and declarations that we'll hit the gym seven days a week doesn't exactly set us up for success! But by reframing resolutions and breaking them down into smaller, easy-to-sustain goals you'll see big benefits in the long run.
As a community-serving organization, we see how getting involved in with the community and making lifestyle changes can change someone's life for the better.
Here are five goals the YMCA of Greater Rochester recommends for 2024:
Move More: It's important for children to get at least 60 minutes of physical activity each day (30 minutes for adults). Incorporate physical activity into your daily routines and spend more time walking to places instead of driving to improve your health and well-being. To help, try setting reminders on your phone or fitness tracker.
Swap a Soda a Day: It may be difficult, but cutting soda can do wonders for your body. If you can't cut it entirely, resolve to swap one soda a day for a large glass of water instead. Once you've been able to swap one out, see if you can cut soda entirely.
Schedule Screen-Free Time: With so much of our lives taking place in front of screens these days, an impactful resolution can be setting aside allotted screen-free time. Try playing a board game or getting outside with your family, or maybe read a chapter a day in a book.
Start a New Hobby: The beauty of this resolution is that you can really make it your own – however big or small! Ever want to learn to cross stich? Give it a try! Have you been wanting to try a Group Exercise Class? Go for it! Trying to eat healthier? Try cooking one new meal a week! Make sure to celebrate when you attain those goals.
Put Extras to Good Use: Do you have extra canned goods or clothes that could benefit others in need? Clean out your pantry, closet or attic and donate extra items to homeless shelters or community outreach programs.