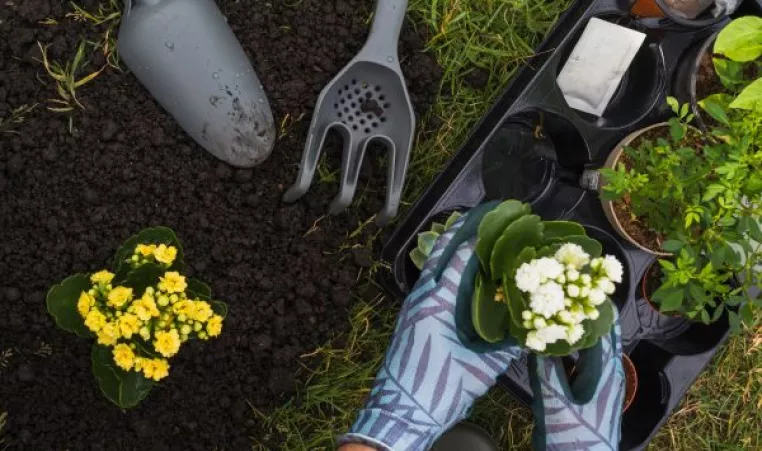 THREE TIPS TO GARDENING
MASTER GARDENER SHARES EXPERIENCE STARTING, GROWING GARDENS
Many of us have some extra time on our hands and are itching to get outside, safely. Eventually, the weather is going to break (we hope) and a great way to pass the time is gardening. It can be intimidating if you don't know where to start, or maybe you're not sure how to expand on your current one. So to help, we asked Jurij Kushner, great friend and champion of the YMCA of Greater Rochester, for some tips. Kushner is a Master Gardener and was instrumental in the planting the seeds of community gardens at six of our branches.
WHY GARDEN?
There are many reasons that Kushner believes people should roll up their sleeves and dig in. Gardening can provide mental wellness – you'll get some fresh air and Vitamin D from the sunshine. It can serve as both a relaxing hobby, and one that will motivate you by seeing results of the hard work you have put in. But most of all, Kushner says gardening is a source of constant learning and fun.
TIPS TO GARDENING
There are three things to keep in mind when gardening according to Kushner: location, soil and some TLC.
LOCATION
Choosing the location for your garden is the most important step in your garden-planning process. For example, any sun-loving flowers will need "full sunlight." That means your garden will have to be in a spot in your yard that receives at least 6-8 hours of sunlight. If you're planting all veggies, Kushner recommends a spot that gets even more sunlight.
You will also want to choose a location as far away as possible from trees, especially black walnut trees, and shrubs. The roots of any nearby trees and shrubs will rob your plants of much needed nutrients and waters. On the note of water, you'll want to be sure the location has good drainage.
But above all, Kushner recommends your garden be in a convenient location.
SOIL
Whether you're planting flowers or vegetables, the soil you use matters. You'll want to work with fertile soil that provides your plants the right minerals. Along with soil, you'll want to consider the compost you use. Kushner says that it is important to amend your soil with compost every year.
TLC
Gardens will need a little tender love and care. Kushner says you'll want to inspect your garden daily to catch any problems early. Those pesky weeds can pop up often, and you'll want to get them before they go to seed. Along with weeds, he reminds us to check for bugs. You'll want to pick, squish and spray bugs when you see them. And depending on where you live, you'll want to build a barrier to keep them – and four-legged critters – out; your garden is not an open buffet for them. As a last resort, spray.
Gardening is a great hobby to start or expand on during this time while many of us are at home, providing mental and physical exercise. It can take five minutes or five hours and is something you can do on your own or with a group (socially-distant right now, of course).  But remember – have fun!
We'd love to see photos of your garden. Share with us!