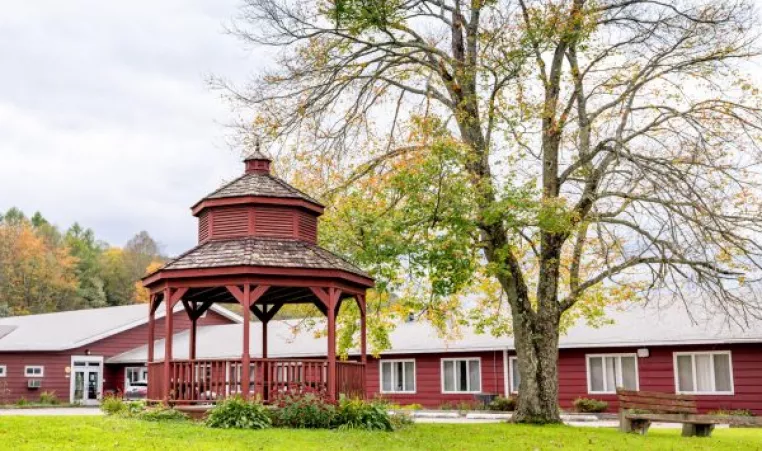 YMCA OF GREATER ROCHESTER ACQUIRES WATSON HOMESTEAD CONFERENCE & RETREAT CENTER
NEW NAME, EXCITING FUTURE ENVISIONED FOR THE PROPERTY
Painted Post, NY – For the past five decades, the YMCA and Watson Homestead Conference & Retreat Center have partnered together to provide unforgettable experiences for children at summer day camp. Building on the history of this partnership, the YMCA of Greater Rochester is proud to announce the acquisition of the Watson Homestead Conference & Retreat Center. With this acquisition, the property will now be known as The Y at Watson Woods.
"It has always been part of the YMCA's strategic plans to grow our residential services and offerings for families," said Mike Stevens, Chief Strategy Officer, YMCA of Greater Rochester. "This beautiful property presents an excellent opportunity to accomplish our goals of providing a space for families, outside of traditional in-branch offerings. We could not be more thrilled to embark on a new journey in the greater Corning community with The Y at Watson Woods."
The Y at Watson Woods will continue to serve as the host site of YMCA Camp Corning's Day Camp, as well as a place for longtime guests of the retreat and conference center to hold events for spiritual reflection. Planning is underway to include family and overnight experiences, along with unique group gatherings, weddings and conferences. All programming will be led by Executive Director, Brian Dana. Dana has been a part of the YMCA for nearly a decade. He started his career as a director at YMCA Camp Gorham in the Adirondacks before moving to California where he was a Membership Director within the Channel Islands YMCA.
"Being able to create a space where people can play, thrive, and connect is something I've always been passionate about," said Dana. "The Y at Watson Woods is full of amazing potential and I'm extremely excited about the opportunities that lie ahead, and the countless memories our families will be making here."
Numerous volunteers and supporters have made this exciting new chapter in service for the YMCA possible. None, however, more impactful than Corning Incorporated, longtime partners of both the YMCA and Watson Homestead. Without their belief in this project, the Y would not be able to plan for an exciting future with The Y at Watson.
"Corning Incorporated has a long history of investing in the communities its employees call home.  We're delighted that our decades of commitment to Watson Homestead will now be built upon by the visionary leadership of the Rochester Y," said Chris Sharkey, President of Community Engagement for Corning Incorporated.
The Watson 400-acre property was established in 1955 by Thomas J. Watson, Sr., founder of the IBM Corporation; it was where his family farm and the schoolhouse he attended both existed. It was donated shortly before Watson died, with the intention to establish a retreat destination that would serve non-profit groups. Since the 1950s, this land has been providing enrichment, relaxation and spiritual renewal to guests; the YMCA of Greater Rochester looks forward to carrying on and building upon that tradition.
The first formal community event to be held at The Y at Watson Woods will be the annual Maple Sugaring Weekend March 18-20. Additional details for the weekend will be available soon.
MEDIA COVERAGE