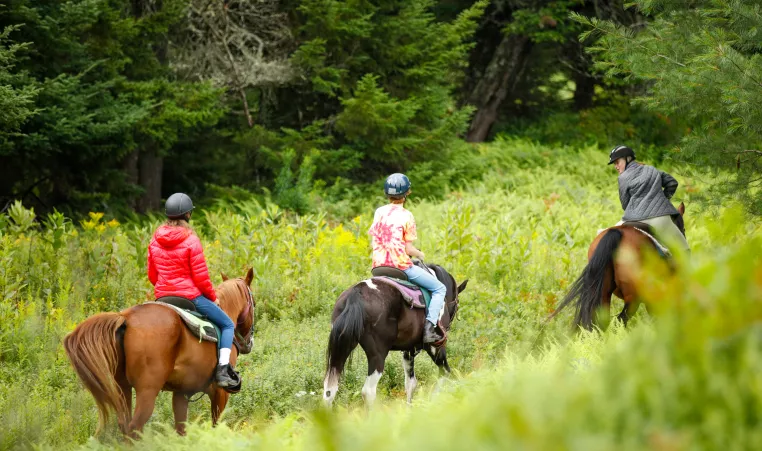 Campership Affording Students Amazing Opportunities
Brighton, NY – Camp can be a lifechanging experience for children or teens. It can be especially impactful when those children and teens are dealing with heavy burdens beyond their years.
For the past six seasons, YMCA Camp Gorham and Twelve Corners Middle School in the Brighton Central School District have worked together to make sure students have incredible experiences at little to no cost thanks to the YMCA of Greater Rochester and the Laura and Larry Davis Sr. Campership Fund.
"Gorham was established in our DNA by our parents," said Laura and Larry's three children – Sally, Larry and Nancy. "All three of us attended sleepaway camp at Gorham."
This year will be the seventh summer that students will be able to experience two weeks at camp in the Adirondacks under this partnership. Campers who have qualified for assistance to attend camp are from families who are experiencing financial hardship, the loss of a parent or who lack permanent housing. Other campers have been recent refugees from war-torn countries.
"I wish you could see their faces when I told them about camp – pure joy!" said Catherine Liebel, School Counselor at Twelve Corners Middle School, who plays an instrumental role in getting kids to camp and making sure they're prepared when they arrive. "Two of the boys have been checking with me almost daily. It is precious and heartwarming to be a part of offering them this gift."
Each summer, the students and some parents will share letters of their experience. Parents like Joseph and Alice, who's two girls got to experience sleepaway camp for the first time a few summers ago: "We find they have become more independent and braver after the camp," they wrote. "They also are able to communicate better with others."
One 14-year-old camper share their experience, commenting about how much of an impact staff at camp had on them: "It is really fun doing things that you never have been used to doing before and being pushed out of your comfort zone," they wrote.
Another camper, Melody, wrote about her experience, sharing that it was more than just the experiences at camp that she'll cherish: "Thanks to everyone at camp for always being so supportive of everything and helping me and my family. Thank you for being a very special part of my life."
"Getting these letters every summer reminds us of what camp is all about – making connections, seeing impactful change," said Jackie Rudolph, Executive Director, YMCA Camp Gorham. "It's always so amazing to watch the campers grow and experience things they never have before; and it's all thanks to generous supporters and meaningful partnerships we're fortunate to have."
The connections made at camp are also what the Davis family, and their mother in particular, love most about Camp Gorham. For them, this campership is a way to keep the tradition and love of camp going for generations to come.
"Our parents would be thrilled to know that Gorham has positively impacted the lives of kids in the town where they raised their own children."
Learn more about Camp Gorham and how to support the campership fund here.