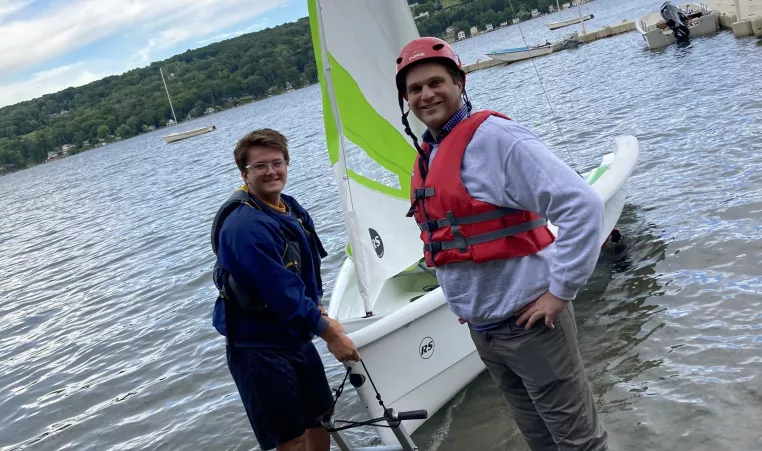 YMCA Camp Cory Celebrates 100 Years
For a century, Camp Cory has been making an impact on the lives of children and teens. To celebrate the milestone, they will be hosting a Centennial Celebration August 26-28. 13WHAM reporter, and former Camp Cory camper, Sam Carter spent the morning with Pat Foster, Executive Director of YMCA Camp Cory, and Blake Van Horne, Camp Director, talking about the magic of camp -- while also getting to relive his camp days with Polar Bear and sailing!
Check out Sam's live reports here and learn more about how you can celebrate with us this August.