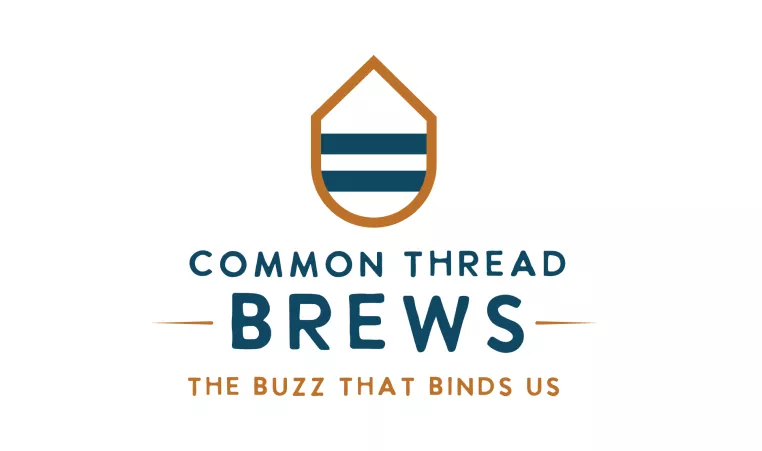 Common Thread Brews to Open at Schottland Family YMCA
Family Hoping a Single Drop of Coffee Can Have a Ripple Effect in the Community
Pittsford, NY – An idea that has been percolating for years is ready to brew for Greg and Carrielyn Bertino. They will be opening their flagship location of Common Thread Brews at the Schottland Family YMCA this October.
"This is the opportunity of a lifetime," said Carrielyn. "Knowing the Y's mission, and the incredible impact they already have on the community, it seemed like it would be a perfect partnership for our small business and to really dream big. We are honored to be selected to open up shop at the Schottland Branch."
The mission of Common Thread Brews blends perfectly with the Y's mission: make it common place to hire individuals of varying abilities. It's an idea that was inspired by Amy Wright, founder of Bitty & Beau's Coffee, and their son Charlie, who received a birth diagnosis of Down syndrome. Carrielyn and Greg said the diagnosis was a shock to them, and they worried about what the future with Charlie may look like until they heard Wright give her acceptance speech at the CNN Hero Awards.
"In her speech, she said, 'I wouldn't change you for the world, but I'm going to change the world for you,' and that stuck with us," said Carrielyn. "Our daughter Ellie always says that everybody needs a Charlie in their life; he's a person who enriches your soul. Not everyone is given the opportunity to meet or get to know somebody like Charlie, and we wanted to change that."
So they started thinking of how they could do something similar that Wright did in their hometown, using coffee as the conduit to not only connect people, but help them realize everyone has a common thread, we just need to be given the opportunity to see it.
"We simply want to have inclusive hiring practices," said Carrielyn. "Our focus is to hire individuals of all abilities to create a successful, fun work environment for all. We want to create a place where people get the opportunity to meet each other and appreciate that common thread between us. Ultimately, we want to continue to inspire that ripple effect of inclusive hiring practices in our community."
Alongside what he calls their incredible team, Greg is excited to bring this to members (which includes his family). He said in addition to coffee and other specialty drinks, members can expect digital menu boards and self-service grab-and-go options that feature varying local businesses that will rotate seasonally, offering a variety of their products as well.
In addition to opening the shop, Common Thread Brews will also be supplying the complimentary coffee – their Buzz Blend – to members that will be available beginning October 3.
"We're getting so much love and support from the YMCA and the community already," said Greg. "The Schottland Family YMCA was the catalyst for us to get our flagship location off the ground. They are our first ripple, our first wave that will help us create positive change and give more opportunity to people in our community to work."