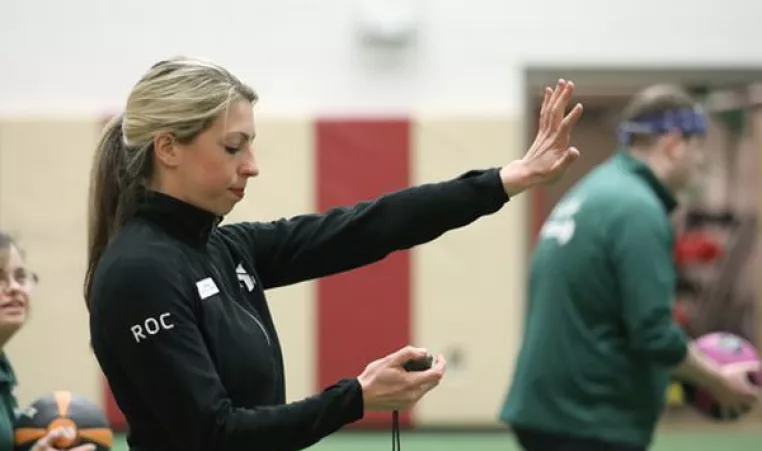 EASTSIDE Y EXERCISERS WHO ARE DEAF HAVE A TRAINER WHO KNOWS THEIR LANGUAGE
In her head, Janna Luksha was studying for a career using computers.
Her heart wasn't convinced that's what she wanted to do.
"I've always been interested in the fitness area," Luksha said in American Sign Language through interpreter Tom Ohl. "I wanted to do something related. They don't have any deaf personal trainers when I came to this area, or any deaf teachers of fitness. I wanted to be the first. I believed I could do it."
For a little more than a year, Luksha has led group personal training at the Eastside YMCA for people who are deaf and for hearing people who know or want to improve their use of American Sign Language.