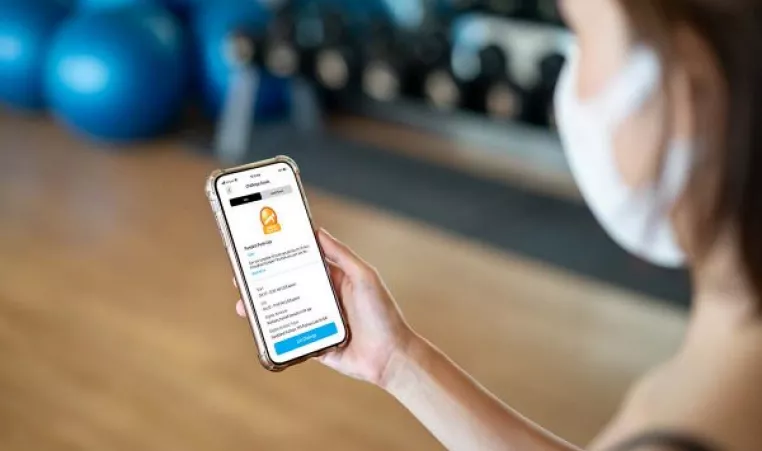 USING THE YMCA OF GREATER ROCHESTER'S APP: CHALLENGES
HOW CHALLENGES MAKE YOUR WORKOUT MORE FUN AND PUSH YOURSELF TO THE NEXT LEVEL
If you follow the YMCA of Greater Rochester on social media, you've probably seen us post about our monthly app Challenges. (And if you're not following us on all our social platforms, now would be a great time to do so: Facebook, Twitter, Instagram, LinkedIn, YouTube) Challenges are a great way to take your fitness routine to the next level – with your fellow members pushing you along the way.
If you don't have the YMCA of Greater Rochester's app, you can download it here.
HOW TO JOIN
You will find it in the "Challenges" section of the app (the trophy icon on the home screen). The newest challenge will be at the top of the list, followed by past challenges. To join, simply tap the top challenge on the list (it will say "Open" under the title of the challenge), and then at the bottom of the screen tap "Join Challenge." And you're in!
HOW TO COMPETE
So now that you're in, how do you compete in the challenge? You log your workouts! But how do you do that? There are a couple of ways.
Logging Workouts
Find the "Workouts" section on the home screen of the app. Tap it to open. Here you will find some premade workouts – or you can create your own by going to "Track Workout" on the bottom of your screen. You can create your own workout, based on the challenge, to track using equipment, group exercise classes and even search for exercises in the search bar at the top of the page. For example, if the challenge is about "pushups," you can search for "pushups" to see a variety of pushups. Once you find the exercise you like, simply tap the plus sign next to it to add it to your workout. Once you've completed your workout, tap "Complete Workout" at the bottom of the screen. Tapping that will record your workout in the challenge.
Connected Apps
Devices like Fitbit or Apple Health will also help you compete. Find the "Connected Apps" button on the app home screen. Once inside, you'll find different options to connect to the app. To do so, find the one that works for you and simply tap "Connect" below the icon and follow the directions.
HOW TO TRACK YOUR PROGRESS
In the "Challenges" section of the app, you'll see a Leaderboard. It's at the top of the screen. You will then be able to see where you stand in the competition – and who is leading. The Leaderboard is comprised of people from the entire YMCA of Greater Rochester Association.
If you have any questions about using the Challenge feature – or any other feature of our app – please see one of our Wellness Coaches at your Y branch.