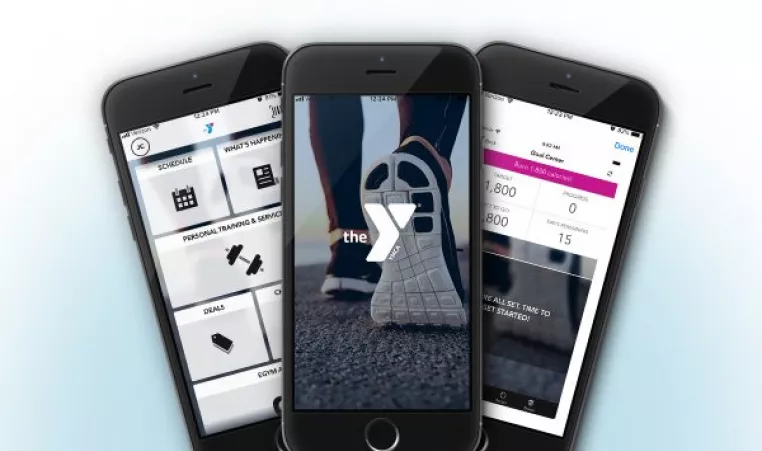 YMCA OF GREATER ROCHESTER'S MOBILE APP
AVAILABLE TO DOWNLOAD FOR APPLE, ANDROID DEVICES
There is a new app to keep you informed of all that is happening at the YMCA of Greater Rochester. The new app is free, and available to download now.
Download the new app today in the Apple App Store and in the Google Play Store.
With the new app, you will still be able to see hours that branches are open, and all class schedules, but you will now also be able to:
Get real-time notifications of changes to classes or closures of any kind
Sync up some of your other workout tracking fitness apps
Direct access to deals and promotions going on at the Y
Challenges that will keep your workouts fun and new
An activity feed to share your progress and check in with friends
But we don't just want you to download it without knowing how it works. Here is a little help to get you familiar with our new app.
HOW TO GET THE APP
The first thing you want to do is open Apple App Store or Google Play Store, and search "YMCA of Greater Rochester." Once you find it, select "download."
GETTING STARTED
Once you have downloaded the new app, you are ready to get started personalizing it. The first thing you must do is create your account. When you do this, make sure to use the same email you are using for your membership.
Now that your account has been created, you will see your first and last initial in a circle at the top left of the app. This is where you will find information to fill out, such as name, birthday, measurements and your branch location.
To edit your branch location, you will click on the circle with your initials. Scroll to the bottom and look for "Home Location." Click that, and you will be able to select your most visited branch.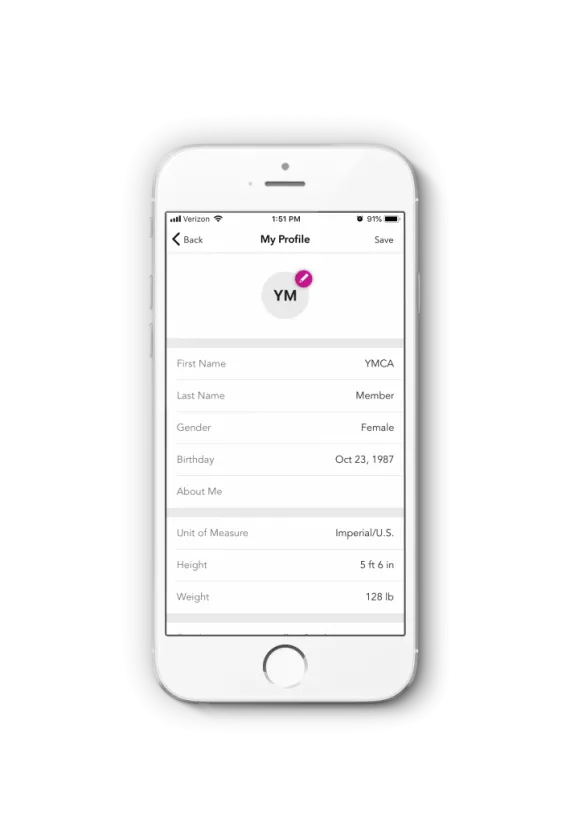 ADDING YOUR KEY TAG
We know a lot of our members use their app to scan into branches. It is easy to add your key tag to this app. In the top right corner, you will see a barcode icon. Click on it and scan your key tag.
If you would like to add a second key tag, while looking at your first key tag there is a +icon on the top right. Select this option and you can add multiple key tags to your app account. New tags can be named to help keep track of who they are for.
SCHEDULES
Now that you have your information loaded onto your app, you can start looking up classes, find out what's happening at the branch and start using all the features this new app has.
The first box you will see is for schedules. If you tap that box, it will bring up the schedule for the branch that you selected to be your "Home Branch." You can filter out by date, time, area, class or instructor.
The "Locations" icon at the bottom center of your screen allows you to check out schedules at other branches.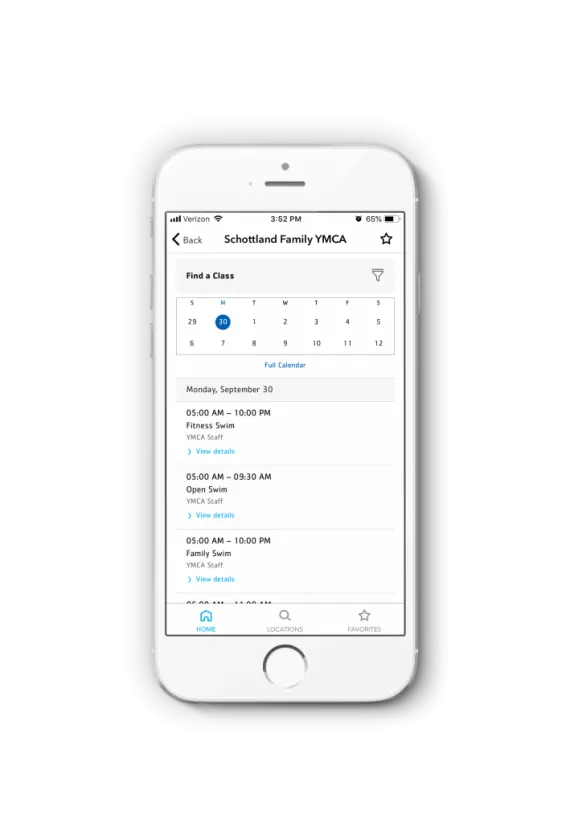 WHATS HAPPENING
The next box you will see is called "What's Happening." This is where you will be able to learn about what is going on around the association and in the branch selected as your "Home Branch."
PERSONAL TRAINING & SERVICES
This section will allow you to quickly access Personal Training and other Health & Wellness services. You can directly book a Wellness Consultation or purchase number of other programs. Options will vary depending on what is available at your "Home Branch." If you would like to change your Home Branch please see the Getting Started paragraph above.
If you selected Schottland Family Branch as your Home Branch this section will allow you to buy and and directly book appointments for Personal Training, Massages, Golf Simulator and more. With this tool scheduling appointments at Schottland is easier than ever.
CHALLENGES
Next to the deals box, you will see "Challenges." Challenges is a way to take your workout to the next level! You will see different challenges that you can complete (ex. Ghost and Ghouls run as seen here) in.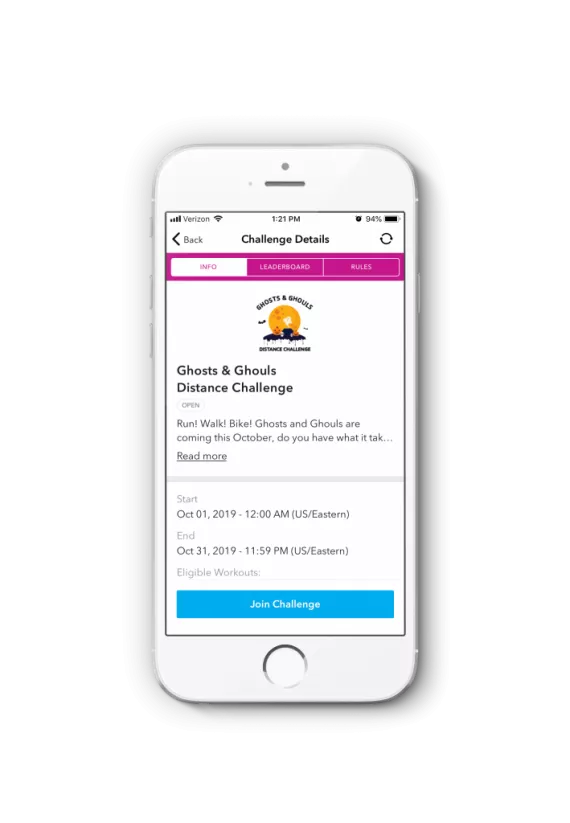 WORKOUTS
Trying new workouts will be easy with the new app. When you click on the "Workouts" box, you will find a library of more than 1,000 exercises. You also have the ability to create your own workout template for your favorite routines. There is one preset template for our Life Fitness Circuit. If you have a personal trainer, they will be able to create templates for you, and you can find them here.
All you have to do is search the library to find the exercise, select the exercises you want to complete and then record your sets and reps. You can also select the "xCapture" tab to capture a picture of the control panel of the exercise machine you are using.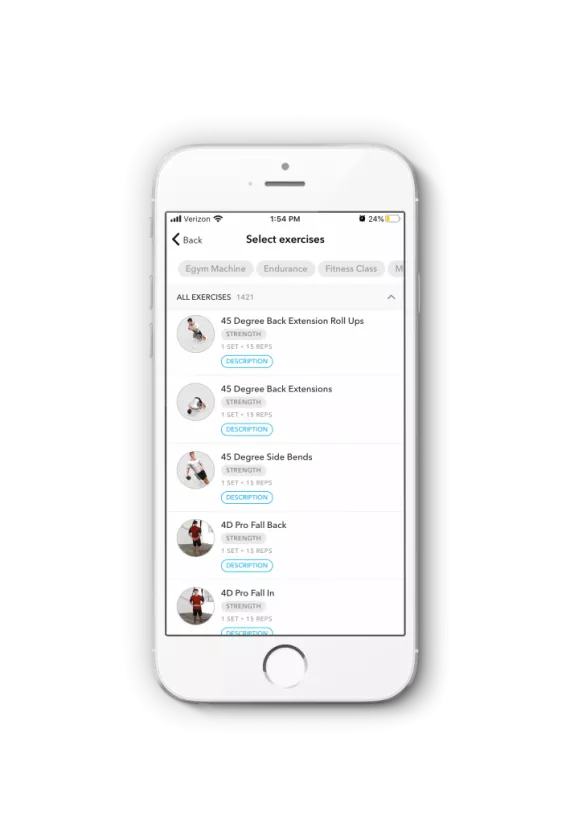 GOAL CENTER
To help you keep track of all of this, we have the "Goal Center." You will be able to create personal goals to achieve based on number of workouts, calories, time or distance.
QUICK LINKS
At the bottom of the home screen of the app, you will see a button with a magnifying glass called "Quick Links." Here is where you will find information about opportunities at the YMCA, like child care, financial assistance and more.
CONNECTED APPS
When you click on the "Connected Apps" box, you will find a list of other fitness apps and trackers, such as FitBit, MapMyFitness, RunKeeper, etc. that you may already be using. You can sync them with the Y's app, by tapping on "connect" below the icon.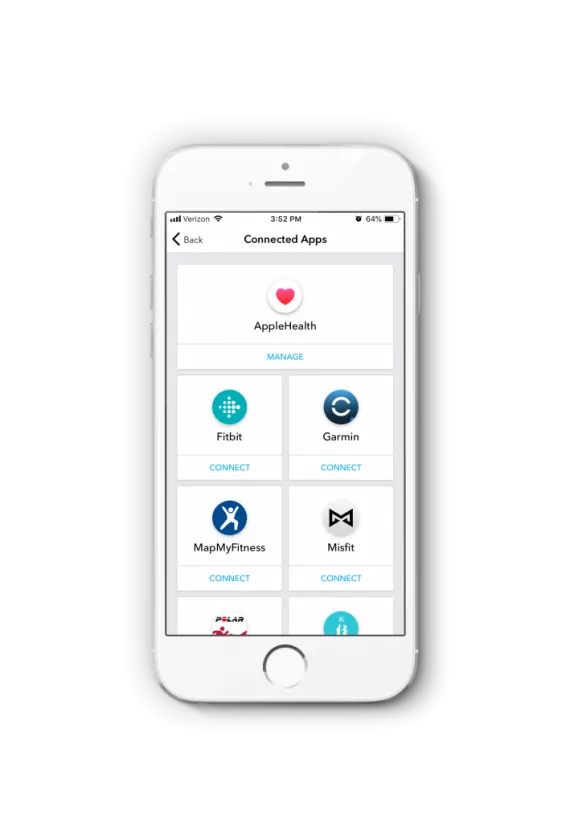 CLUB FEED
This area is simply what its name implies – a feed full of activity. It will allow members and staff to see what workouts and challenges others are doing, and "applaud" or comment on them. They activity can be that of the community (or branch) if you choose, or just of yourself.
If you do not want to share activities you can edit your Privacy in the Settings section of the app.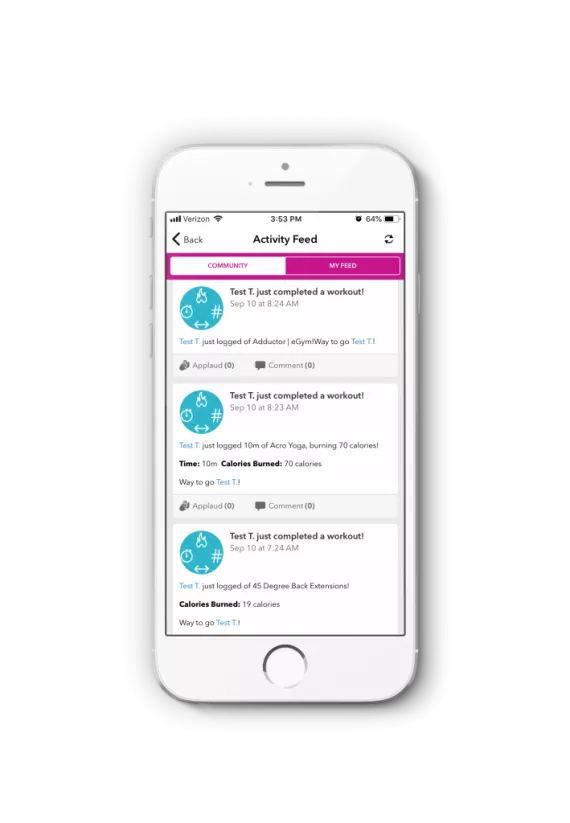 *NEW* ACTIVITY & ANALYSIS
If you are familiar with the eGym app then you will recognize these features. However, they can now be used outside of eGym. You will need to have  Eastside, Schottland or Westside as your home branch in the app to view these sections. If you have one of these set as your home location and still do not see the sections please make sure you have the most recent version of the app installed.
Activity will create a point system where you can track your goals. This feature will work with any connected applications, manually tracked workouts, and eGym. Activity is a simple way to get an idea of how active you have been recently.
Analysis will provide you the opportunity to determine your BioAge in four categories: Strength, Cardiovascular, Metabolism and Flexibility (flexibility offered at Eastside and Schottland only using the fitness hub, ask a Wellness Coach to get started).
What is a BioAge? BioAge is a comprehensive fitness and health indicator that combines a wide range of measurements into an easy-to-understand age that can be compared to your physical age.
Your BioAge can be determined through various measurements within each analysis category listed above. To calculate your BioAge, this measurement data can be entered in manually or automatically though our eGym equipment offered at Eastside, Schottland and Westside Branches. Please stop by your YMCA branch and see one of our trained Wellness Coaches to help guide you through this process.
DOWNLOAD
Download the new app today in the Apple App Store and in the Google Play Store.