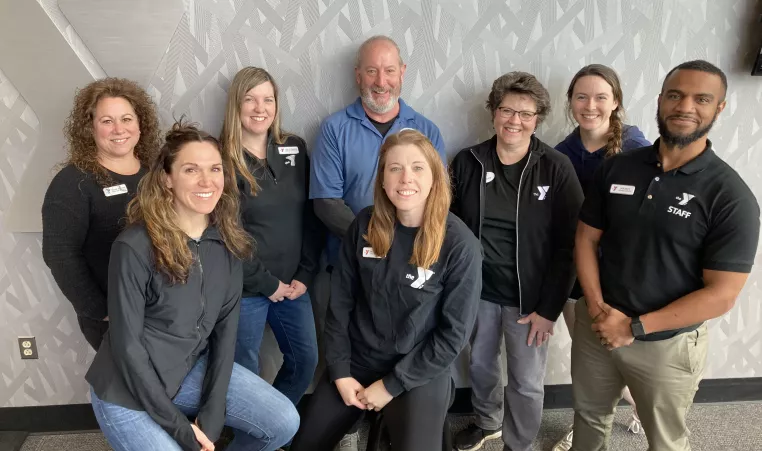 Rochester, NY – For the third year, we at the YMCA of Greater Rochester are proud to participate in YMCA of the USA's African American Resource Network (AARN) nation-wide event, We Wear Black. We Wear Black is an initiative created to take a stand against injustice and racism in all forms. The Y has a deep commitment to diversity and inclusion, as it is part of our Core Values, and we at the YMCA of Greater Rochester continue to work every day to do our part to ensure our Ys, and communities we serve, are a welcoming place for all.  
"I wholeheartedly believe where we are truly together in respecting and accepting of all our difference is where we see thriving communities," said Ernie Lamour, President & CEO, YMCA of Greater Rochester. "We Wear Black represents and highlights the impact and positive influences our combined differences have on communities that are accepting of all - regardless of age, race, religion, political affiliations or sexual orientation. I hope all will join in unity in that shared understanding and appreciation."
This year, AARN's message is Stronger Together. In solidarity celebrating renaissance, resistance, and rejoicing! We are all better when we commemorate the renaissance, resistance, and rejoicing that makes the African American experience unique. During Black History Month and for the rest of the year, AARN is encouraging everyone to take time to appreciate:
The RENAISSANCE of advancements in and for the Black community. A renaissance that is made stronger with the support of allies. A renaissance that includes a renewed appreciation for the contributions of Black people in all aspects of society.

The RESISTANCE of impediments and systems that affect African American people and communities at disproportionate rates. Barriers that are perpetuated through health disparities, quality of life inequities and decreased mortality rates.

The REJOICING that occurs when our shared humanity allows us ALL to see ourselves in one another. A triumph of spirit that is evidenced when the richness of Black culture is experienced!
Black History is all of our history, and one the YMCA has played a major role in. The origin of Black History Month can be traced back to the YMCA when Carter G. Woodson organized the Association for the Study of the Negro Life and History at the Wabash YMCA in Chicago, leading to the start of Negro History Week, the forerunner of today's Black History Month. We are proud to celebrate and recognize history and accomplishments and do our part to continue the work that still needs to be done to strengthen the foundations of our communities.