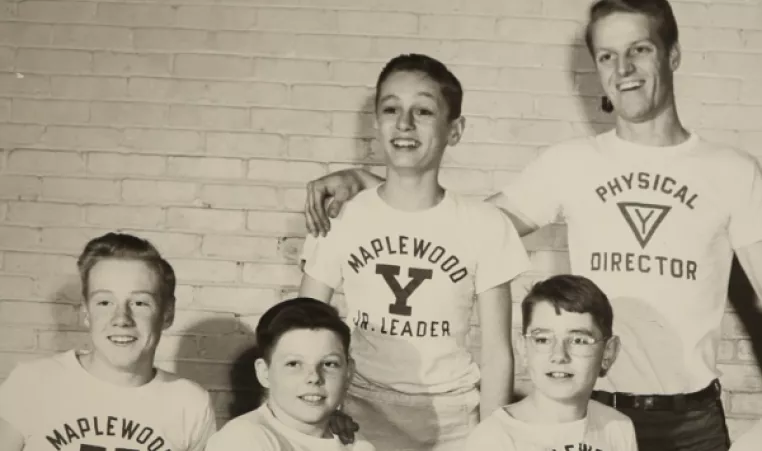 YMCA CELEBRATES 175 YEARS
A LOOK BACK AT THE MOMENTS IN YMCA OF GREATER ROCHESTER HISTORY
The YMCA is celebrating 175 years of strengthening communities, and working to make sure that everyone, regardless of age, income or background, has the opportunity to learn and grow. The first Y was founded in London in 1844. Ten years later, the YMCA of Greater Rochester was founded.
As our parent organization celebrates, we are taking a look back at our 165 years of impacting the greater Rochester community. We now have more than 183,000 members and program participants, and almost 26,000 children in childcare.
MILESTONE MOMENTS FOR THE Y IN ROCHESTER, NY
1854 – Rochester YMCA founded; 50 young men enrolled as charter members.
1880 – First "Railroad Y" is established on State Street.
1890 – The South Avenue YMCA – the first YMCA building in Rochester – opened with a gymnasium, swimming pool, locker rooms and meeting rooms.
1892 – Summer camping is established with 12 boys and two leaders camping in tents on Sodus Bay.
1915 – George Eastman pledges $250,000 to a new YMCA fund drive to build a central YMCA operation and satellite branches, provided the city would raise an additional $500,000 in order to finance the projects. Volunteers organized and surpass the goal in nine days.
1916 – Central YMCA and Maplewood Family YMCA were completed and dedicated.
1920 – Camp Cory opens on shores of Keuka Lake as resident camp for boys.
1922 – A special building fund drive raises $450,000 in nine days, enabling the construction of Arnett and Monroe Family branches.
1960 – Camp Arrowhead day camp facility is established.
1961 – The YMCA of Greater Rochester acquires Camp Gorham in Adirondacks thanks to generous donation of Gorham Family.
1972 – To address suburban growth, the YMCA opened three suburban facilities – Bay View, Northwest and Southeast.
1982 – The Chester F. Carlson MetroCenter YMCA opened in heart of downtown Rochester, replaced the Central Branch. $2.5 million from the Carlson Family.
1998 – Two new facilities opened – Southwest Family YMCA* and Victor Family YMCA.
2001 – Lewis Street Child Care Center opened to address the child care needs of hundreds of inner-city families.
2004 – The Westside Family YMCA opened, marking the first new branch in more than 20 years.
2005 – Camp Northpoint opened.
2006 – The Eastside Family  Branch opens. The Y became the largest childcare provider in Monroe County. Our collaboration with Greater Rochester Health Foundation & Eugenio Mara De Hostos Charter School.
2015 – We began our partnership with University of Rochester. The Corning Family YMCA joined the YMCA of Greater Rochester association.
As we look back on these 165 years, we are looking forward to starting our next chapter with the opening of our Schottland Family Branch the fall of 2019.
*Please note – effective May 2022, the Southwest Family YMCA is now the Thurston Road YMCA Neighborhood Center.