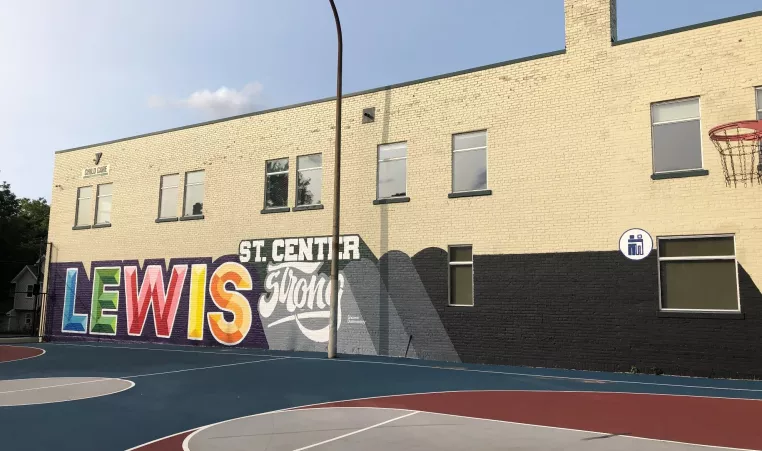 YMCA OF GREATER ROCHESTER ANNOUNCES AMERICAN RESCUE PLAN ACT (ARPA) FUNDING
More than $2 Million to Create & Support Neighborhood Centers
ROCHESTER, NY – The YMCA of Greater Rochester is pleased to announce the approval of more than $2 million of Monroe County's American Rescue Plan Act (ARPA) Funding that will directly impact the creation and support of three Neighborhood Resource Centers.
"The primary goal of these Centers is to provide basic human needs through reliable, accessible means to resources for food, health care and support services," said Jessica Kingsley, Executive Director, Community Services, YMCA of Greater Rochester. "Being able to bring a number of different service providers and support system agencies together, in one place, for people in the communities we serve is crucial to our mission."
The Neighborhood Centers already in operation are open nearly every day and are accessible by walking for many residents. They are located at The Lewis Street YMCA Neighborhood Center in the Marketview Heights neighborhood and The Thurston Road YMCA Neighborhood Center in the 19th Ward. The third and final center, The Neighborhood Center at the Maplewood Family YMCA, will be opening next year.
During various listening sessions, neighbors helped to brainstorm the service offerings that they would like to see at the YMCA in each of these locations.
"Our community felt that the YMCA was listening to our cry for help to bring back their neighborhood in a sense, and to rebuild a strong place for their kids to go to be safe and learn," said Tamika Rivera-Stokes, a leading community volunteer at The Lewis Street YMCA Neighborhood Center. "It is very important for the Y to stay open and serve the community in this neighborhood, as most do not have transportation to get out of the house to socialize. We still meet with each other to come up with more ideas of what services we can add."
Each Center will leverage resources from strategic community partnerships throughout the Greater Rochester area to directly serve residents. Specific plans include increased food access and community meals, evening and weekend access of safe activities for children and teens, community programming for seniors, and health and wellness services like telemedicine and education. Creating and establishing these Centers as neighborhood hubs will continue to impact these specific neighborhoods; the YMCA is proud to have been selected by Monroe County to use funding to make a direct impact in our community for those who need it most.
The Neighborhood Centers are part of a culmination of the work from a community Task Force, commissioned in 2021. This Task Force examined in depth the significant challenges in our Rochester neighborhoods, resulting in seven strategies, including the complete unification and restructuring of the current urban services effort. Findings from the Task Force continue to guide the YMCA of Greater Rochester's service delivery within the City of Rochester.
– 30 –
QUICK FACTS ON THE YMCA OF GREATER ROCHESTER'S NEIGHBORHOOD CENTERS
Impacted approximately 15,000 residents in their first year
Current existing activities and resources include:

Partnership with United Way and Lifespan on senior resource centers
University of Rochester Medical Center Pediatric Telemedicine
Out-of-School programming
Workforce development
Safety Around Water for New Americans
Food access as part of partnership with Foodlink
Health and wellness classes
Blood Pressure Self-Monitoring
URMC health education classes

More programming is in development, based on feedback received from neighbors at numerous listening sessions.