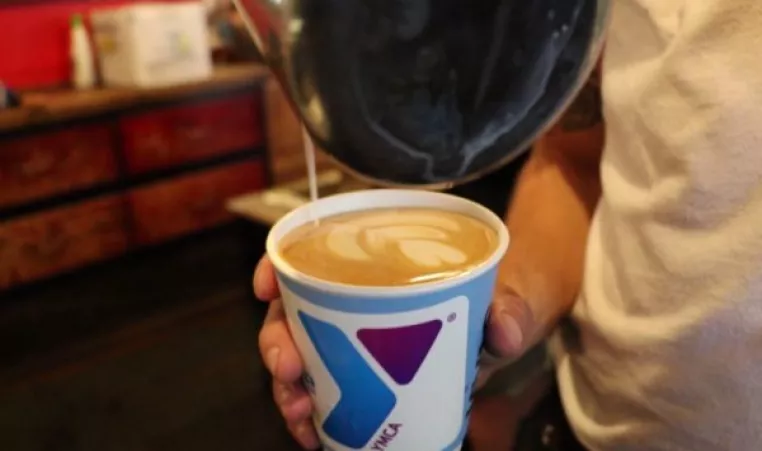 YMCA OF GREATER ROCHESTER, JAVA'S BREW UP NEW PARTNERSHIP
JAVA'S TO OPERATE FULL-SERVICE CAFE INSIDE SCHOTTLAND FAMILY BRANCH
Mike Calabrese knows a thing or two about coffee. He's been brewing it, and running the successful coffee shop Java's, for 27 years. Since opening with one location in 1992, the business has grown substantially, with five cafes now in the Greater Rochester community.
The YMCA of Greater Rochester and Java's are proud to announce that come September 30, that number will climb to six when Java's opens a full-service cafe at the Schottland Family YMCA.
"Just like the Y, Java's is part of the fabric of our community," said George Romell, President and CEO of YMCA of Greater Rochester. "This partnership gives Y members a convenient option for locally sourced food and beverage choices. It is just one more example of the unique offerings we will have at the Schottland Family Branch."
Java's Cafe will be located inside the main lobby of the Schottland Y. Twelve employees will staff the seven-day-a-week operation which will be open throughout the day.
"Teaming with the YMCA is huge," said Calabrese. "It's an amazing organization with health, wellness and family at the forefront. I believe in the Y's mission and feel this partnership is the first step in a long future."
Java's at Schottland will feature customer-favorite specialty drinks such as the Kinky Reggae, Chocolate Sitch and Yerba Mate. Food options will include sandwiches, grain and fruit salads, quiche, and baked goods all made at the Java's Bake Shop.
Along with the cafe options, Java's will be providing free regular and decaf at two different coffee stations within the branch for members.
The Schottland Family YMCA in on track to open Monday, September 30.