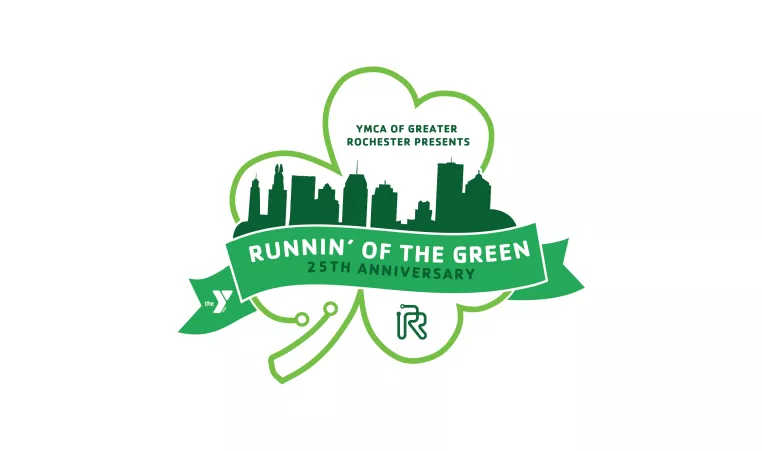 RUNNIN' OF THE GREEN!
MARCH 11, 2023
For more than two decades, Runnin' of the Green has been the race that served as the unofficial kickoff of the racing season. The YMCA of Greater Rochester is proud to keep the tradition of this 5-mile race alive in 2023 and remains honored to be the title sponsor. The 2023 Runnin' of the Green Race will travel up and back along the Genesee River. A virtual option will be available this year.
Registration for the 25th Runnin' of the Green Race is now open!