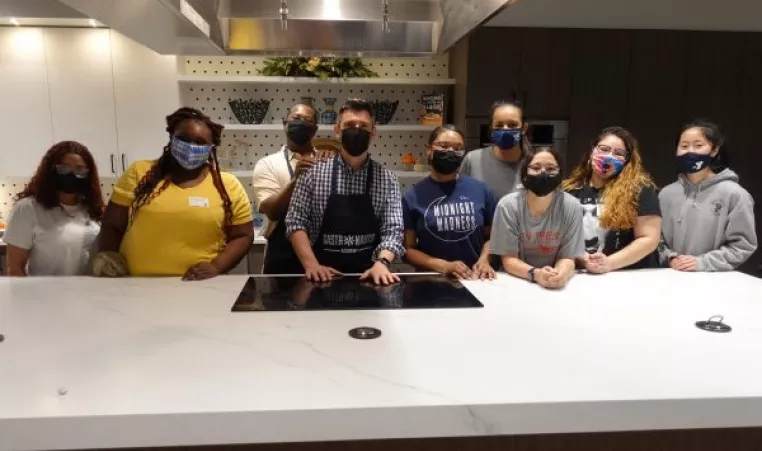 YOUNG WOMEN OF COLOR LEADERSHIP PROGRAM
After a successful pilot launch, the YMCA of Greater Rochester is excited to offer the Young Women of Color Leadership Program. The goal of the program is to create an inclusive representation on our YMCA branch & camp Boards of Management with the strong, insightful voices of young women of color. It is important for the YMCA of Greater Rochester to offer a space where these young women can be heard and have their ideas shared — and where they may learn and positively impact the organization. 
MAKING A DIFFERENCE
Past participant and current Schottland Family YMCA board member Yousra Ghassat said she enjoyed being a part of this program because it allowed her to meet new people and make new connections. She said the YMCA is like a family, and the youth are a big part of that family. And in a family, it's important that all voices are heard.
"If I can make a change, especially growing up here in Rochester and living in the city where I know how many people didn't have the same opportunity to go and do all these things, I want to go an be able to make it happen for everyone," she said. "I think the Y has a big part of change in our community because people come together here, and you build a lot of relationships and partnerships – like I did joining the board."
Participants can apply by filling out the form below. Once selected, they will begin working with their respective branches to complete a needs-based project for their community.