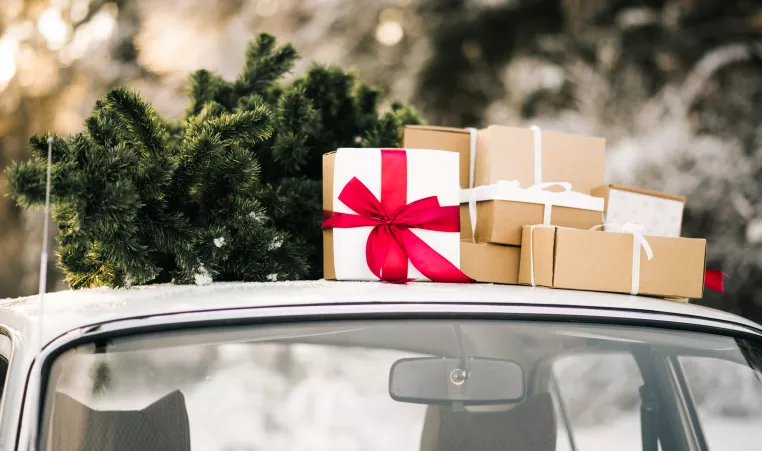 The hustle and bustle of the holiday season is upon us once again. So many gifts to get in so little time, all while figuring out what the "perfect" gift looks like for your loved ones. While you're making your lists and checking them twice, we wanted to share a few ways that you can help us provide some relief to families in need this year.

Many YMCA of Greater Rochester branches are getting into the spirit of giving. From Giving Trees to donation drives, we are working to provide a more joyous holiday season for the many children, adults, and families in our community.
PARTICIPATING BRANCHES: 

BAY VIEW FAMILY YMCA — 1209 Bay Road, Webster, NY 14580 
The Bay View Family YMCA will be supporting Webster Community Chest by putting together bagged meals. Members can take a paper bag with a list of items for the meal and return the bag filled with the list of items. This will be starting December 1.
 
CORNING FAMILY YMCA — 127 Center Way, Corning, NY 14830
The Corning Family YMCA is partnering with a number of organizations, including:

Toys for Tots through the beginning of December.
The United Way Senior Stocking Stuffer Drive through December 8. A complete list of needed items can be found here.
The Salvation Army Mittens Tree, where you can donate scarves, gloves, and other winter wear through January 6 on our tree.
 
EASTSIDE FAMILY YMCA — 1835 Fairport Nine Mile Point Road, Penfield, NY 14526
MAPLEWOOD FAMILY YMCA - 25 Driving Park Avenue, Rochester, NY 14613
Join our Maplewood Family YMCA in helping to support Father Tracy Advocacy Center collect winter items for adults including: coats, boots, socks, hats and gloves. New or gently-used items will be providing necessary items for the colder months to the unhoused population in our community. They can be dropped off through December 22.
NORTHWEST FAMILY YMCA — 730 Long Pond Road, Rochester, NY 14612
You can join our Northwest Family YMCA in spreading holiday cheer in a couple ways:

The Angel Tree will be providing for the youth at The Lewis Street YMCA Neighborhood Center. The Angel Tree can also be seen in the branch starting December 1. 
December 1-8, members are able to drop off non-perishable, non-expired food and personal hygiene items at the branch for the Greece Ecumenical Food Shelf.
SANDS FAMILY YMCA — 351 North Street, Canandaigua, NY 14424
The Sands Family YMCA is providing an Angel Tree to help campers who receive scholarship to YMCA Camp Glacier Lake. The Angel Tree can be seen in the branch starting on November 27.
 
SCHOTTLAND FAMILY YMCA — 2300 West Jefferson Road, Pittsford, NY 14534 
You can help our Schottland Family YMCA in a couple of ways this holiday season:
 

The Schottland Family YMCA's Angel Tree will be to benefit campers receiving scholarship to YMCA Camp Arrowhead. The Angel Tree can be seen in the branch starting November 22.
Our Active Older Adults are hosting a Toy Collection Drive for Person Center Housing Options. This drive will be open through November 30.
THURSTON ROAD YMCA NEIGHBORHOOD CENTER — 597 Thurston Road, Rochester, NY 14619
December 4-18, you can help our members collect food for the Memorial AME Zion Church's food cupboard. They are specifically collecting cake mix and matching frosting/icing to round out their food boxes with a dessert option. 
WESTSIDE FAMILY YMCA — 920 Elmgrove Road, Rochester, NY 14624 
Members can make a $10 donation for an ornament to decorate to hang on the Westside Family YMCA's Angel Tree and their name will then be entered into a raffle for a gift basket. Proceeds will be going to the annual campaign. The Angel Tree can be seen in the branch starting November 27.