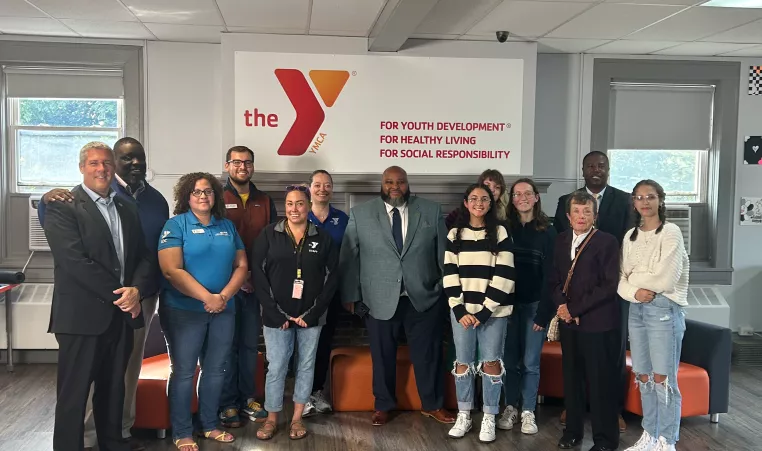 Rochester, NY - The YMCA of Greater Rochester officially opened the Maplewood Teen Center with support of Monroe County Executive Adam Bello thanks, in part, to the more than $2 million of Monroe County's American Rescue Plan Act (ARPA) Funding awarded to the Y.
"The YMCA of Greater Rochester has a history of working with our community to serve its most pressing needs. Right now that is our youth and teens, and it crucial we provide them with a safe space where they can be encouraged, supported and given the opportunities to succeed," said Ernie Lamour, President & CEO of YMCA of Greater Rochester. "I am proof of that and am where I am today because of the YMCA. We are grateful for County Executive Bello and county legislators for their support in helping us provide that type of environment for teens in our community."
The Maplewood Teen Center will have programming from 2-7 pm, Monday-Friday. The programming is open to all teens, not just YMCA members, and features a variety of physical activity, school help and more. A meal is also provided each day. Teen programming is also available at the Lewis Street YMCA Neighborhood Center from 2-6 pm, Monday-Friday.
MEDIA COVERAGE