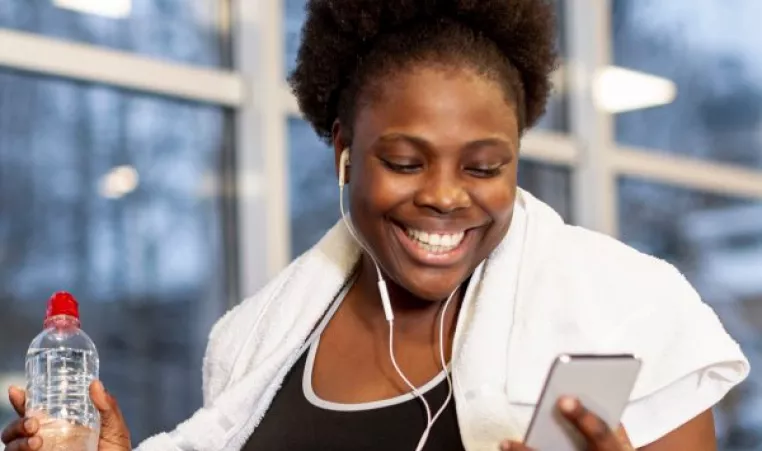 USING THE YMCA OF GREATER ROCHESTER'S APP: WORKOUTS & GOAL CENTER
HOW TRACKING WORKOUTS AND SETTING GOALS CAN HELP YOU
Creating and tracking your workouts and setting goals just got easier with the YMCA of Greater Rochester's Mobile App! When you navigate to our workout section of the app, you will find more than 1,500 exercises to help create your perfect workout. You can also set goals for yourself in our goal center to help push you to reach your peak potential.
HOW TO USE WORKOUTS
On the home page of the app, you'll find the "Workouts" icon. In Workouts, you can create various workout sequences and save them for you to revisit. This can help you keep your upper body, lower body and core workouts organized! Workouts are easily editable so your workouts can grow with you.
There are a few options for using the Workouts section:
MY WORKOUTS
In the top right corner, you will see a "+" symbol. You can either tap that or the "+ Create Workout" button. Once you've done that, you'll be prompted to enter a date. After you've selected a date, you can use the search bar at the top, or choose from the categories at the top, to find exercises to create your own workout. You can even input the number of reps and the weight used for each exercise.
TOP PICKS
This is where you'll find workouts already created that focus on different areas. To see the complete list, tap "View All" next to "Top Picks." You can view the list of workouts or use the search bar at the top to find something specific. Each premade workout will have the number of calories you can burn and the number of exercises in the workout. Simply tap "Start" when you've found the one you want.
QUICK ACTIONS
These are focused on particular equipment or areas, like swimming, that you frequent. You can tap on one of the options and add hours, minutes, seconds and/or miles to track your workout that way.
HOW TO USE GOAL CENTER
You'll see the "Goal Center" icon on your home screen – it's the one with a flag. When you head to our Goal Center, you can set goals for yourself in a variety of categories – Number of Workouts, Calories, Time, and Distance.
In Goal Center, you'll choose your goal type, your target, the time period, and then you're ready to work towards your goal. You can even go back in and update or extend your goals.
Check out these features, and many more on the YMCA of Greater Rochester Mobile App.