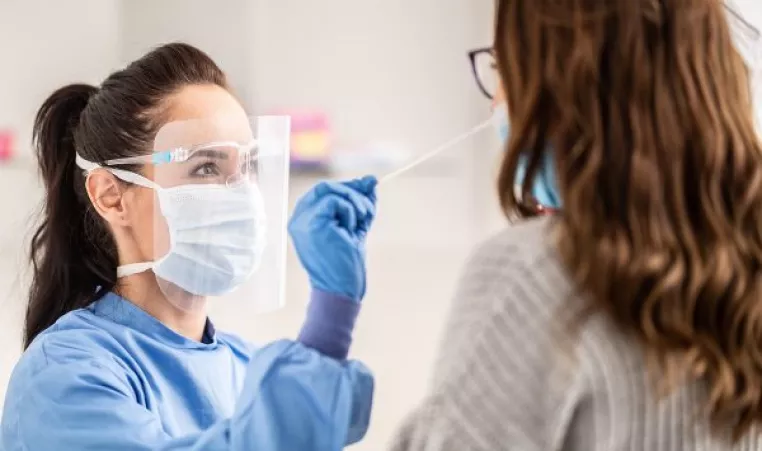 YMCA PROUD TO PARTNER WITH NEW YORK STATE TO OPEN COVID TESTING SITE
CARLSON METROCENTER TO SERVE AS STATE-WIDE TESTING SITE
Rochester, NY – Beginning Tuesday, January 4, the YMCA of Greater Rochester is teaming up with New York State to help facilitate free COVID-19 testing to the community as part of Governor Hochul's plan to address the recent surge in cases. The site will run through March 1.
The testing site will be at the Carlson MetroCenter YMCA at 444 East Main Street. Testing will take place Monday-Saturday from 8 am-6 pm. All testing is free, and appointments are recommended but walk-ins are also accepted. 
"We are proud to be able to partner with the state and offer a safe place to provide testing to those in the city limits," said Dr. Daniele Lyman-Torres, Senior Vice President of Urban Services. "It's crucial that we have equitable access and spaces in this community for testing, and as we navigate the future use of this building, this is one way we at the Y can make sure it's possible."
The YMCA proudly partnered with Monroe County in 2021 to host four vaccine clinics to make vaccines more accessible, in places that many people in the community know and feel comfortable going. This next step in offering a site to be able to offer testing is the next way we can help keep our community safe and healthy.
To read more from Governor Hochul's announcement, please click here.