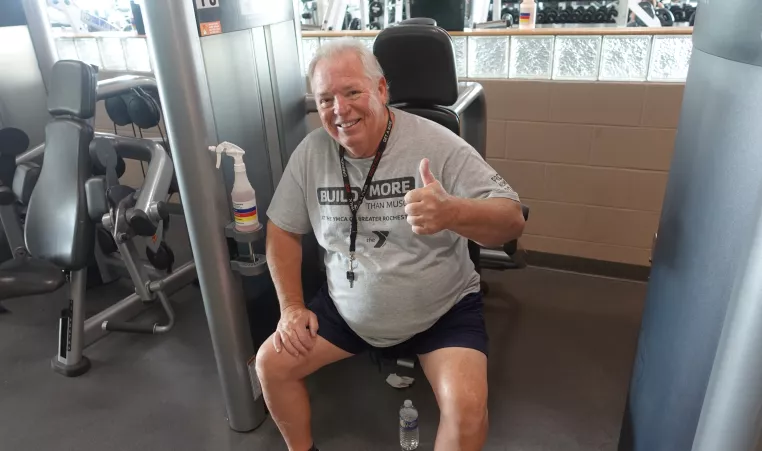 September is Healthy Aging Month, and there's no better place to celebrate it than at the YMCA of Greater Rochester — a community-driven institution promoting health and wellness for nearly 170 years. This blog aims to highlight how we strive to contribute to healthy aging and the variety of activities and programs available to boost the well-being of our community's Active Older Adult (AOA) members.
THE IMPORTANCE OF HEALTHY AGING 
Healthy aging is not just about increasing the longevity of life, it's about enhancing its quality. This involves maintaining physical fitness, mental well-being, social connections, and cognitive engagement. At the Y, we understand the importance of these factors and have designed programs to help AOA members achieve these goals. Many of our branches have monthly AOA programming that you can check out here.

The YMCA has always prioritized offering programs geared toward our AOA members. From water aerobics and yoga classes to mental health workshops and social activities, we provide a plethora of choices to keep our AOA members active and engaged. Check out our weekly schedules and join us for an AOA Group Exercise Class at your home branch.

Social interaction is one of the most vital aspects of healthy aging. It helps combat feelings of loneliness and isolation that many older adults face. Locations like the Caroline "Lily" Lobozzo Aging Resource Center — often referred to as the Lily Café — serve as a social hub, where seniors can forge new friendships, engage in group activities, or simply enjoy a cup of coffee together in our community space.

Healthy Aging Month is a time to celebrate life and to remember that aging isn't about counting years — it's about making those years count. We strive to provide our AOA members with the tools and opportunities they need for a healthy and fulfilling life. So, this month, and every month, we invite you to join us in celebrating healthy aging!