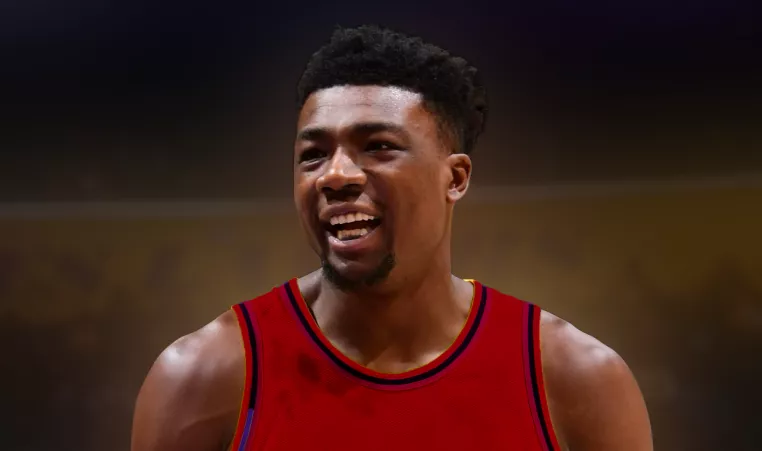 ROCHESTER, NY – Thomas Bryant, NBA player for the Miami Heat and Rochester native, is bringing his basketball camp back once again to his hometown. He will be partnering with the YMCA of Greater Rochester, where he spent countless hours sharpening the skills that helped him get to the NBA.
"Having my camp at the YMCA goes back to my core," Bryant said. "I would spend countless hours every day playing basketball at the Y, hours on hours of just practicing basketball while my mother worked. I'm excited to get back to the Y and work with the team there to help change the lives of youth within my hometown."
The YMCA of Greater Rochester will be hosting a free, weeklong basketball camp for kids and teens in 3rd through 12th grade at the MetroCenter gymnasium starting Monday, August 21. Then on August 24 and 25, youth enrolled in the camp will take part in the Thomas Bryant Basketball Camp Presented by the YMCA of Greater Rochester.
"It's a great privilege to be working with Thomas to host his basketball camp," said Ernie Lamour, President & CEO, YMCA of Greater Rochester. "This is an amazing opportunity for the youth participating to work with an NBA Champion, who was born and raised in their city, playing on the same courts he played on at our Y; we at the YMCA of Greater Rochester are proud to partner with Thomas to provide great opportunities like this to children in our community."
Youth attending the camp will work alongside Bryant and other collegiate and professional volunteer coaches, as well as YMCA staff, to learn the fundamentals of basketball including ball handling, passing, and shooting, and develop skills through drills to improve their game. All youth participating will receive a free T-shirt and lunch. Lunch is supported, in whole or in part, by federal award number SLFRP0206 awarded to Monroe County, New York by the U.S. Department of the Treasury. Additional details and registration information can be found here.
 
MEDIA COVERAGE