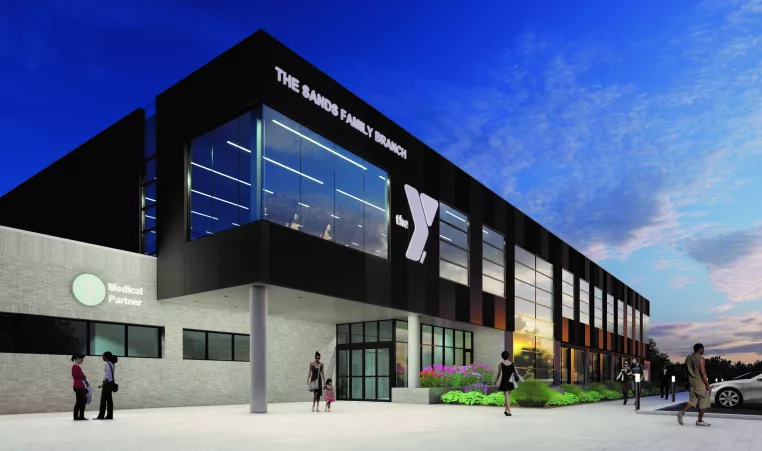 CANANDAIGUA, NY – The YMCA of Greater Rochester is dedicated to improving the overall well-being of the community. One of the ways that is done is through our partnership with UR Medicine.
Expanding upon a partnership that began in 2014, which created the first medical and wellness complex of its kind in the northeast at the Eastside Family Branch, the Y and UR Medicine share a mission to make the community the healthiest it can be, offering preventive care, biometric screenings, nutrition education, and disease interventions and management.
Continuing in that tradition, F.F. Thompson Hospital, an affiliate of UR Medicine, will open a location at the Sands Family YMCA in October. The newly named Mary Clark Thompson Family Practice will be a primary care facility with two physicians and one physician assistant.
With its own separate entrance, the space will feature 11 exam rooms, two treatment rooms, and five offices. This means there is room for an additional physician and an additional advanced practice provider to join the practice in the future.
Thompson believes this collaboration is a great opportunity to provide personalized medical care alongside facilities that promote physical activity and lifelong health.
Integrative health is a trend nationally, and the Y and UR Medicine Thompson Health are proud to be part of it.