FACILITIES
FROM RUSTIC CHARM TO LUXURY 
CUSTOMIZE YOUR WATSON HOMESTEAD EXPERIENCE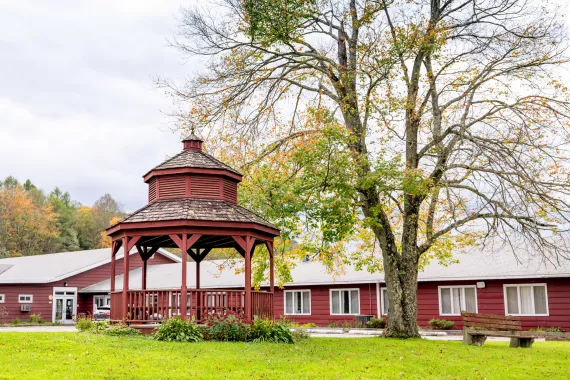 THE MAIN LODGE
Contains the dining room, kitchen, offices, chapel and five meeting rooms (one with kitchenette). The North and South Wings accommodate 40 persons in single bunk beds. The West Wing contains 27 hotel-style rooms - 24 rooms each with two double beds and 3 wheelchair-accessible rooms, each with one double bed. The main lobby will be found by entering from the parking area at the Main Lodge.
View Floorplans Here: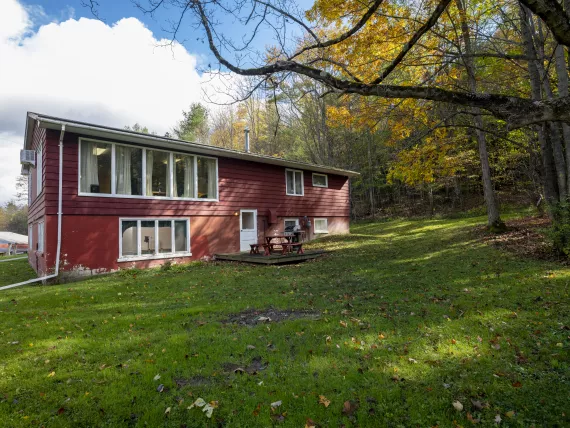 HILLSIDE RETREAT HOUSE
A cozy facility with 8 bedrooms containing two single beds and sink in each room. There is a bright and comfortable meeting room and fully equipped kitchen if meal preparation is preferred. Hillside is a great choice for small groups and family reunions.
View Floor Plan Here: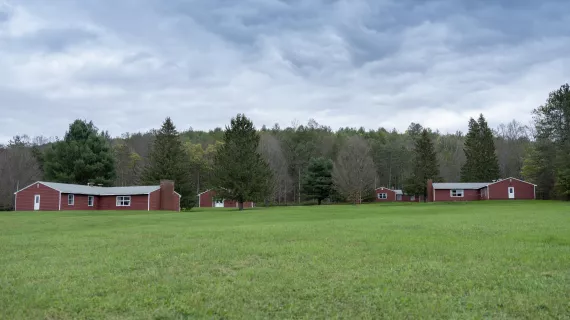 THE RETREAT CENTERS
Three buildings, each with 24' x 38' central meeting room and fireplace, and 8 bedrooms. Each retreat center can accommodate 32 people in dorm style bedrooms. For a group using all of the retreat centers, there is a community Retreat Hall for meetings or worship. It is 28' x 60' and will easily accommodate 100 people. All buildings contain refrigerators.
View Floor Plans Here: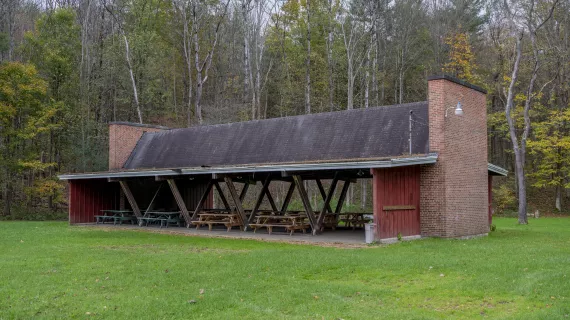 THE PAVILLION
A large picnic pavilion provides tables and benches for those wishing to enjoy a picnic. Grills are situated on one end of the building, and there is ample space for sports and games surrounding the pavilion. There are also plenty of parking spaces. For an informal wedding and/or reception, many couples have chosen the pavilion in the past few years. Electric is also available in the pavilion.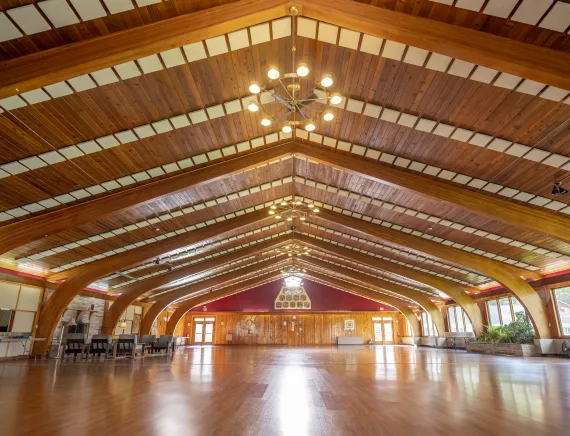 THE DINING ROOM
The spacious dining room features a huge fireplace, giant laminated fir arches with knotty-cedar paneling and can accommodate 300 persons for meals. Picture windows overlooking the grounds and surrounding hills run the entire length of the room so that guests can enjoy the panoramic view while dining. In addition to serving overnight groups, The Y at Watson Woods can host one-day workshops, seminars, luncheons and banquets.